Welcome to Ghost Power Website
Welcome to our website WHERE you find all THE details about Ghost Power and all that is behind it.
GHOST POWER ?? Definition.

Practically you can not see a GHOST ?? but physically you can feel it. So, to those who always wondered about the meaning of GHOST POWER ??, THEREFORE IT SIMPLY means that; go as far as you can like no body sees you. Be successfu l as MUCH AS you can like no body is watching you. The day you become successful, your enemies' hair will ERECT like when THEY FEEL THE PRESENCE OF A GHOST ??. That's when being a GHOST ?? is. The only option. BE IT?? AND BE FELF.
We will comMunicate with you through our site if there are any Ghost Power promotions,events and others ACTIVITIES.
You are adviSed to check our website TIME AND AGAIN for any updates under Latest News and Events, because they are mostly updated and also check our products to see latest of Super Ghost Since 2016 edition. This is our new 2017 product that simply let you know when exactly did Super Ghost emerge.
Ghost Power Facebook Page Latest news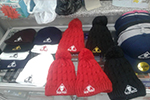 On The 15th of april we launched a new design. A lot of very nice fashionable things are still coming stay tuned, Check our Products frequently for any updates
Ghost Power Movement